A natural technologist
Edlund has proven time and time again that a truly creative mind benefits from extraordinary resourcefulness. Regardless of whatever direction his career takes him, he has an innate ability to visualize and produce the tools to bring his vision to reality—often improving the state of the art. Here are a few of the tools he's left in his creative wake—so far:
Pignose: The legendary portable amplifier that changed rock
The Pignose Story According to Richard Edlund:
"Wayne Kimbell (Pignose co-inventor): and I were partners doing graphics and photography for the Rock & Roll trade from about '68-'69. I saw a 5W amplifier at Pacific Radio and the idea hit me right there. I made the first one in an English Leather cedar men's cologne box.
My friend Warren Zevon (I shot his first album cover) was recording his second album at Wally Heider's studio with Peaveys turned up to 11 to get feedback--he was making enemies in nearby sessions. I said "try the Pignose." He fell in love with it and finished all of his album sessions with it.
The name Pignose? Well, we got ahold of some powerful hash and got into mixed metaphors. Wayne got (producer/director) Steve Binder interested in promoting it; he paid for the Copyright attorney and gave us enough to make about 65 Pignoses--at that time we were living in our storefront studio on Melrose Avenue in East Hollywood. We created "the legend" by giving away all of those original rubber-nosed amps to the top rock guitarists--naturally they all loved 'em.
I moved to San Francisco, for one year to work on experimental films and drove those motorized cable cars giving city tours. Wayne called me from L.A. with the news--he'd talked Jimmy Guercio (Chicago creator/producer) to fund the start-up of Pignose Industries, Inc. I came back to join him. We built the company, re-designed the original model 7-100, set up a production line, and got Martin Guitars to put it out to the market. We gave away tens of thousands of 1 1/2 inch diameter red, blue and black on mylar Pignose stickers; everywhere you went you'd see them stuck on everything. The first year, we made over 50,000 amps."
ZAP Optical Printer
Boss Film was awarded the Scientific and Engineering Award from the AMPAS in 1987 for the design and development of a Zoom Aerial (ZAP) 65mm Optical Printer. Winners were Richard Edlund; Gene Whiteman; David Grafton; Mark West; Jerry Jeffress; and Robert Wilcox.
Empire VistaVision Motion Picture Camera System
Edlund received a 1982 Scientific and Engineering Award for the Concept and Engineering.
Beam Splitter Optical Composite Motion Picture Printer
Edlund received a 1982 Scientific and Engineering Award for the Concept and Engineering.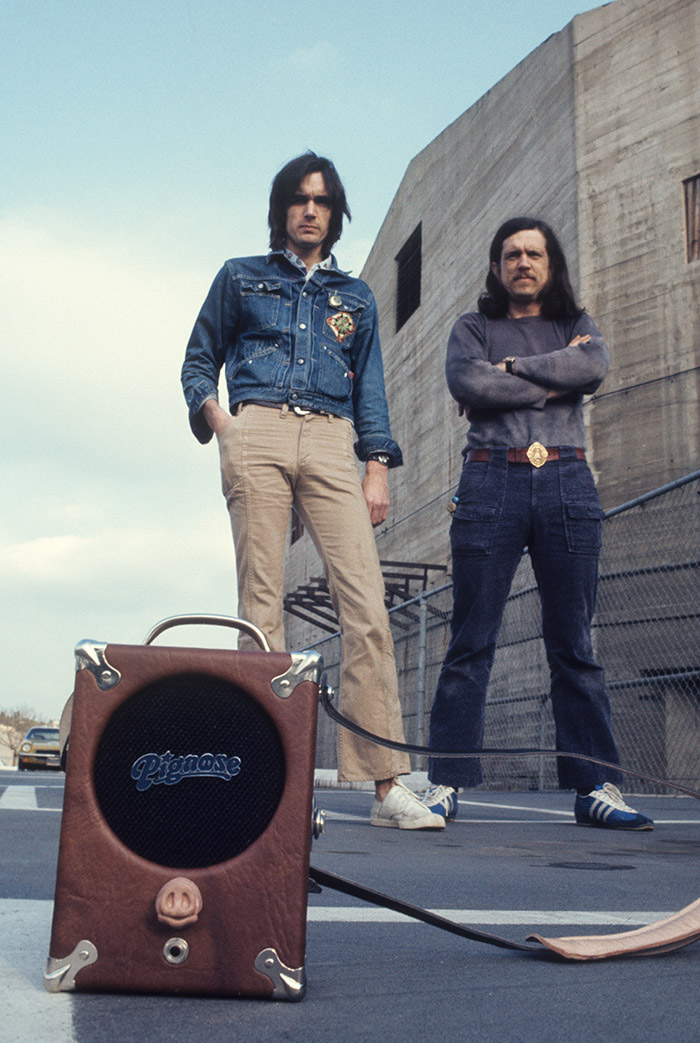 50,000 Pignose amps were sold in the first year.